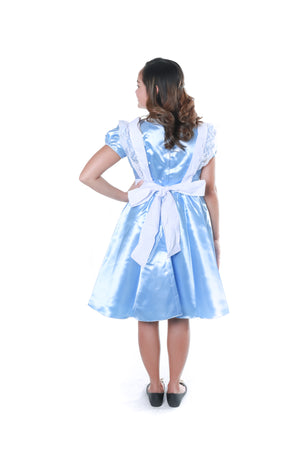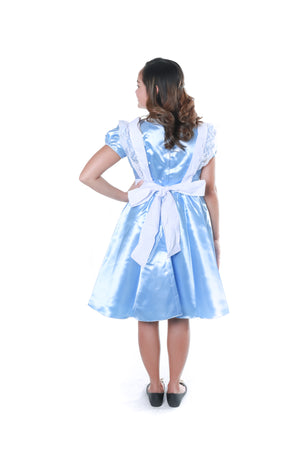 Alice In Wonderland Costume
Inclusions: Light blue dress with white apron. 
Shoes not included. 
Available for custom made. 
Model is 5'2 and wears a size small.
Please note: This item's colour may vary due to inherent manufacturing variations or your computer monitor's colour settings. The item you receive will be identical or substantially similar to the item pictured in this listing.