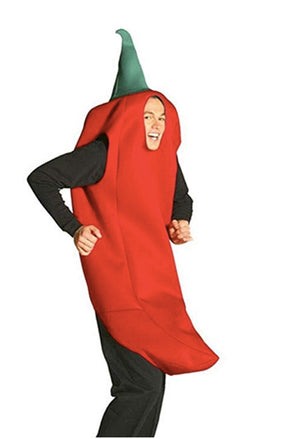 Chili Pepper Costume
Inclusions: unisex chilli pepper foam tunic. 
Shirt, pants and shoes not included. 
Please note: This item's colour may vary due to inherent manufacturing variations or your computer monitor's colour settings. The item you receive will be identical or substantially similar to the item pictured in this listing.